We are very excited to announce our new game Combo Crew!
It's the first beat'em up for mobile to have touch controls and asynchronous multiplayer. Compete for the best combo streak and come to rescue your friend when he is KO!
A first footage is better than a long speech, so have a look at the video here:
The game will release this Spring on iPhone, iPad and Android phones and tablets, and players will be able to play together regardless of the device they are using.
Keep in touch on Facebook http://www.facebook.com/ComboCrew, Twitter @TheGameBakers, or on our website www.thegamebakers.com. More info coming soon!
The Game Bakers
PS: This is work in progress footage. Follow us for more info on the beta test!
PS2: And check the full press release below.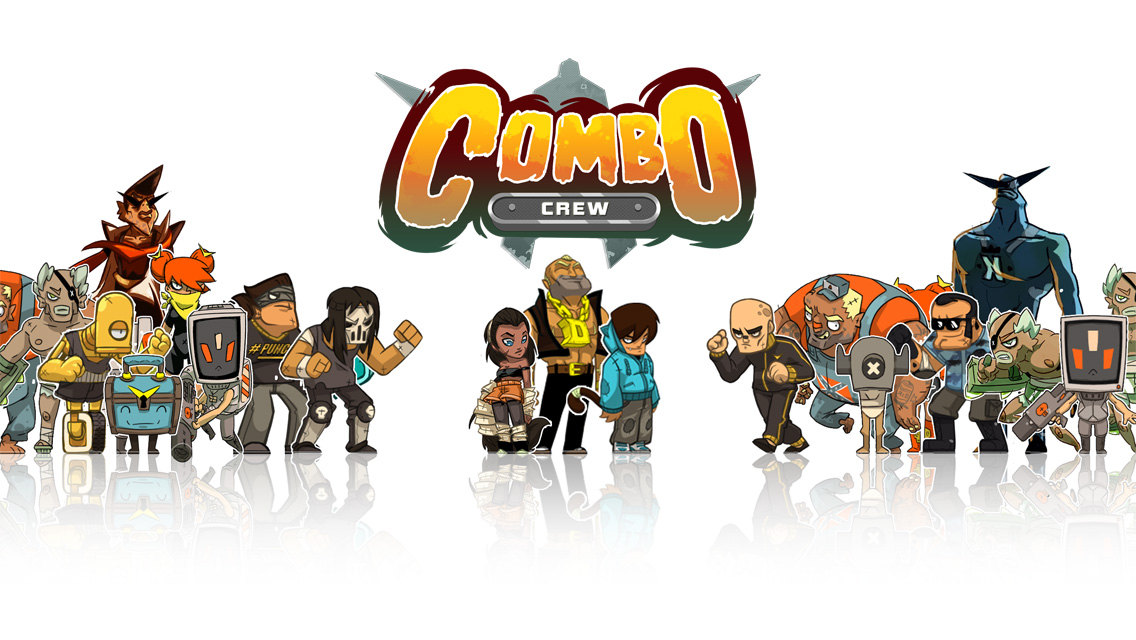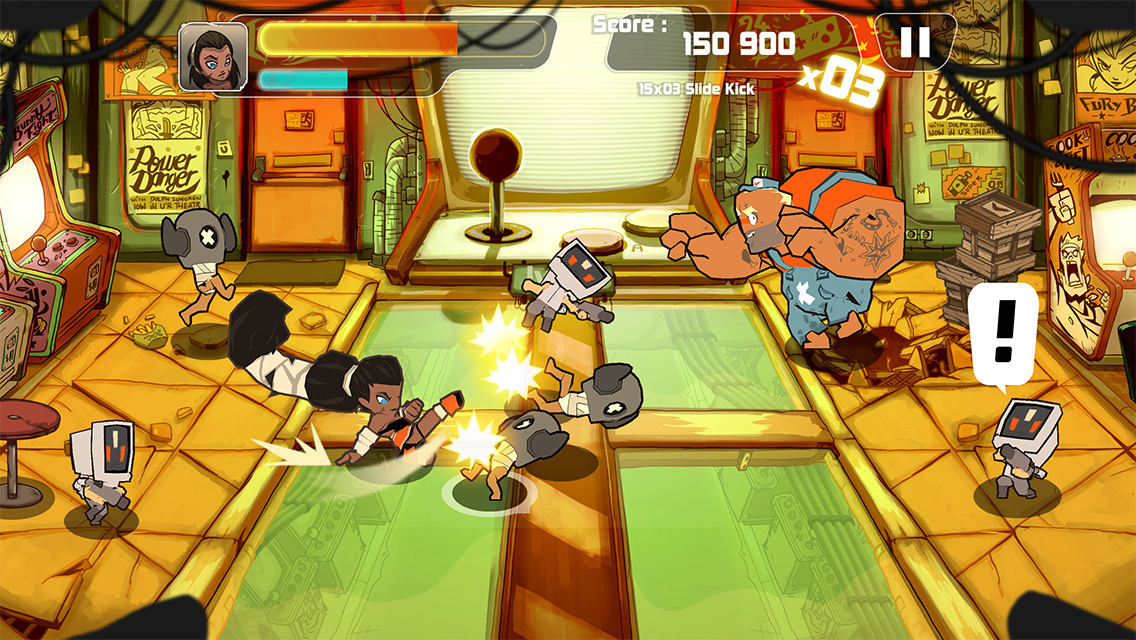 Here is the official announcement:
The Game Bakers' Combo Crew Comes Out Swinging on iPhone, iPad, and Android this Spring
From the makers of SQUIDS: A modern, old-school brawler with platform agnostic co-op play
MONTPELLIER – March 6, 2013 – Mobile gamers, the fight is on! Indie developers The Game Bakers are revealing their next game: Combo Crew, a pocket-sized beat 'em up that combines innovative touch gameplay with good old-fashioned brawling. This action-packed game from the team behind the critically acclaimed SQUIDS and SQUIDS Wild West will release simultaneously for iOS and Android devices this Spring.
In Combo Crew, a trio of heroes face off against hordes of enemies, fighting their way to the top of the tower where they're being held hostage. When one hero falls, another can take over to climb the floors and advance the crew toward freedom. Inspired by the best of the arcade-era brawlers, Combo Crew puts a modern spin on classic beat 'em up gameplay with quick play sessions, solo and co-op game modes, a tower level structure, and an "endless" mode. And it's the first mobile brawler with cross-platform, asynchronous gameplay, so friends can rescue and revive each other from KO no matter what device they're using.
"With Combo Crew, we wanted to bring back the spirit of the old console beat 'em ups—the ones you used to play on the couch with your buddies—in a way that makes sense on modern mobile platforms," says Emeric Thoa, The Game Bakers' creative director. "Games like Street Fighter and Final Fight require a D-pad controller, and that just doesn't make sense for touch devices. So we challenged ourselves to make a brawler with really good, intuitive touch controls. And we're pretty sure we've pulled it off!"
Combo Crew's intuitive interface combines highly responsive controls with exciting, tactile gameplay. Swipe to attack, tap to counter, and use a two-finger swipe to unleash combo streaks unique to your character's martial arts skills. When your super combo meter is full, you can trigger special moves, racking up massive high scores in the process! See how it all works in the first gameplay video: http://youtu.be/-20DW6gTK6E.
Upon its release, Combo Crew will be available for download from the App Store and Google Play. Leading up to launch day, more details will be revealed at http://www.facebook.com/ComboCrew and @TheGameBakers.
About The Game Bakers
The Game Bakers is an independent video game studio based in Lyon and Montpellier, France. Founded and staffed by industry veterans whose credits include numerous AAA console games, The Game Bakers focuses on creative projects that combine traditional gaming values with the best of the mobile experience. Their turn-based roleplaying series SQUIDS, available for iOS, Android, PC, and Mac, has been enjoyed by more than one and a half million players worldwide. SQUIDS has also been made into a comic book series and is coming soon to television. Their upcoming brawler Combo Crew will release for iOS and Android in Spring 2013. To learn more, visit the company's website at http://thegamebakers.com