We make games like we make food
We are an independent video game studio founded by industry veterans (wait, we are not that old). To sum it up we often say we make games like we cook food: with a lot of care and love. We want to create that experience that you will remember, that you will have fantasies about long after it's finished, and that will make you feel alive and energized. That's the recipe we are going for. We hope you like it!
Our studio is based in Montpellier – right above a bakery – and Lyon in France. We work with a team of senior collaborators around the world. They share with us the taste for making good games while having fun and working with nice people.
SQUIDS, our underwater tactical RPG game on mobile and PC is a great success with an average 5 star rating and more than 2 million downloads.  SQUIDS Wild West, with even more content and quality than the first opus, followed in SQUIDS footsteps (or tentacles?). A SQUIDS comic book is available and a TV series is in the making. We hope to populate the world with squishable squids creatures, tee-shirts and more games of course.
Combo Crew our modern take on the old-school brawlers we loved so much was released in 2013, bringing fighting games to mobile with innovative touch controls and a nice asynchronous co-op play. Kotaku called it « the definitive beat-em up of the mobile age of gaming » and it made us happy. Thanks to Capcom we could bring the heavy-weights from Street Fighter 2 and Viewtiful Joe in the game.
SQUIDS Odyssey, the ultimate Squids' compilation with the two first opus and plenty of new content, will be available for Wii U™ and Nintendo 3DS™ this Spring 2014.
We are also working on an unannounced licensed mobile game to be released this Summer 2014 alongside a major motion picture… Can you guess which one?!
Let's not forget DUELS, our next IP creation for console and PC, for which we hope to be able to show you more very soon.
More about us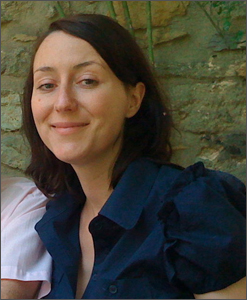 Audrey Leprince worked as a Producer on several best-selling console games (Tom Clancy's EndWar, Rainbow Six, Brothers in Arms,…). She started in the industry as a game designer and producer for independent French studios, before spending 6 years developing games in China. At The Game Bakers, Audrey is in charge of operations.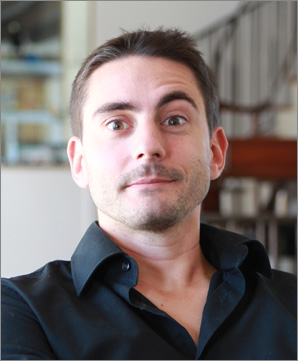 Emeric Thoa is in charge of The Game Bakers' creative content. He has a background in usability and web design. In a previous life he was Director of Game Design for Ubisoft and he played a major role in the design of best-selling AAA console games (Clancy titles amongst others). He thinks Shinji Mikami is one of the world's best game designer and that Atlus and Capybara games are interesting game studios to follow.