We make games like we make food
The Game Bakers is a game studio dedicated to crafting top quality games for mobile platforms.
When we say top quality it means we are going for the best of the mobile gaming experience plus an extra layer of depth and immersion. Take super intuitive controls for the touch platforms, simple and addictive gameplay, streamlined game structure, attractive characters. And on top of that, add a little bit of depth: an adventure, a light RPG progression, tactical decisions, collectibles… all of it with top quality execution. That's our recipe. We hope you like it!
The Game Bakers studio is based in Montpellier and Lyon in France. We work with a team of senior collaborators around the world. They share with us the taste for making good games while having fun and working with nice people.
SQUIDS, our underwater tactical RPG game on iOS, Android, Mac and PC is a great success: #1 RPG in 65 countries with an average 5 star rating and more than 1.5 million downloads.  SQUIDS Wild West, the Squids' next adventures in the West, with even more content and quality than the first opus, exciting new heroes, gameplay and features is following in SQUIDS footsteps (or tentacles?). A SQUIDS comic book is available and a TV series is in the making. We hope to populate the world with squishable squids creatures, tee-shirts and more. We have just released our new game, Combo Crew a modern take on old-school brawlers we loved so much, bringing fighting games to touch screens with innovative touch controls and a nice asynchronous co-op play. We are hard at work on the development of our tentacular and punchy IPs : new games, new platforms, new medias that we will announce soon!
More about us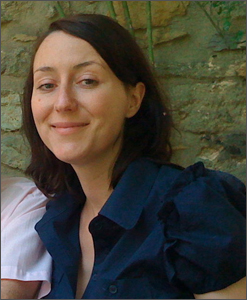 Audrey Leprince worked as a Producer on several best-selling console games. Her last game « on the other side » was the award winning voice controlled RTS Tom Clancy's EndWar™. She started in the industry as a game designer and producer for independent French studios, before spending 6 years developing games in China. At The Game Bakers, Audrey is in charge of operations.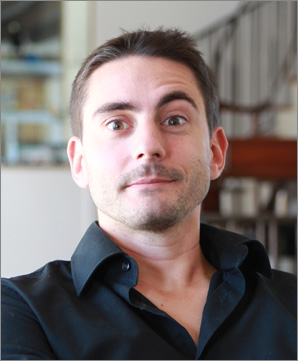 Emeric Thoa is in charge of The Game Bakers' creative content. In a previous life he was Worldwide Director of Conception for Ubisoft and he played a major role in the design of best-selling AAA console games and on titles such as Tom Clancy's Ghost Recon Advanced Warfighter™, Splinter Cell Double Agent™ and Rayman Raving Rabbids™. He has a background in usability and web design.